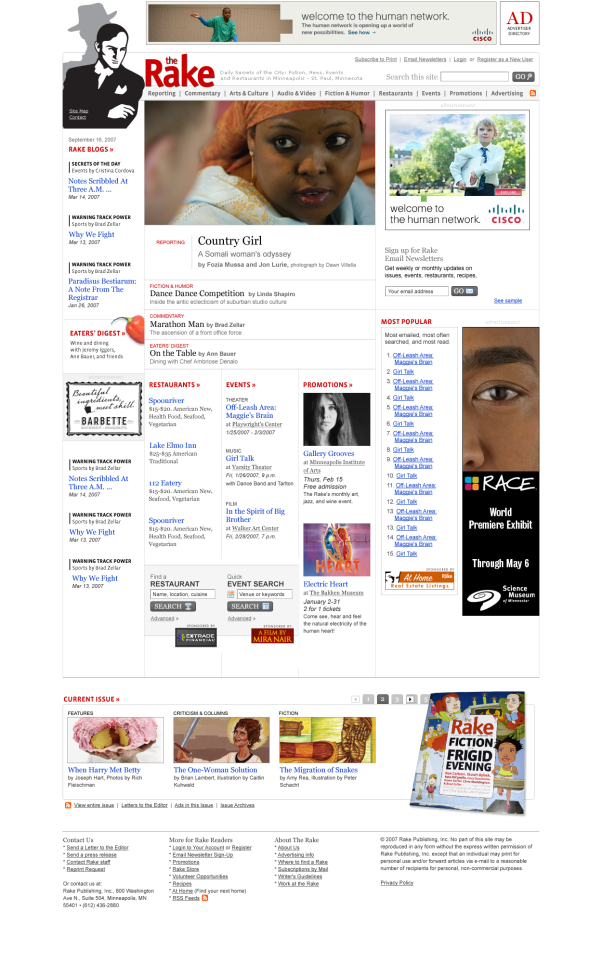 The Rake
The Rake was an arts and culture magazine based in Minneapolis/St. Paul and known for its strong storytelling focus as well as its unapologetic brand of humor, style, and personality. The main goals of this site were to expose and migrate The Rake's rich resources (about 7,000 pages of content) and help visitors find interesting content quickly.
The Drupal Community honored us by featuring this site on the Drupal.org homepage in November of 2007 and and by awarding it as the overall #2 showcase site at the annual 2008 Drupal Convention (behind Popular Science magazine).
You can read more about the technical details that went into producing this Drupal site on Drupal.org.
The site is no longer available online as The Rake was absorbed by a combination of other Twin Cities publications at the end of 2008.
Launched Nov. 2007 • No Longer Available