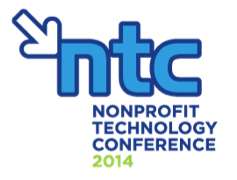 It's Drupal Day at NTC and we're there!
03.12.14
Drew and Lynn are in Washington, DC for the Nonprofit Technology Conference. The preconference activities include Drupal Day, where Lynn and Drew will present a session, "Early Investment, Better Website: 8 steps you should take before rebuilding your website." As the Director of Projects at Gorton Studios, Lynn knows what it takes for website project to be a success. Take a look at Lynn's slides from the presentation.
If you can't make it to Drupal Day, be sure to find us at the Science Fair. We've got a booth, and we'd love to say hello to you.