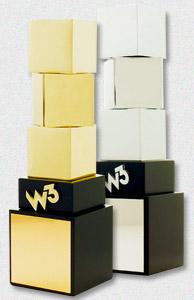 W3 Gold Award: Through a Dog's Eyes
10.29.10
The W3 Awards have chosen PBS's Through a Dog's Eyes for a Gold Award in 2010. Receiving over 3,000 entries, the W3 awards honors creative excellence on the web, and recognizes the creative and marketing professionals behind excellent websites.
We're delighted to win again this year; it's our second W3 award; our first such win was for the design and build of the Guthrie Theater website. As with the Guthrie, Gorton Studios planned, designed and built the website for Through a Dogs Eye's in close collaboration with a great client, the people at Twin Cities Public Television.
Once again, we're deeply honored by the recognition; it's wonderful to be able to build attractive, succesful websites for great people!