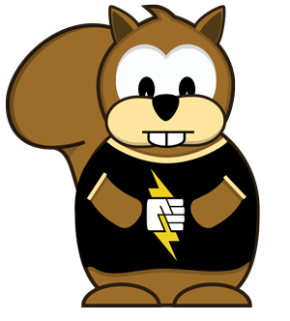 New Horizons: Pantheon buys NodeSquirrel!
05.11.15
As you all know, at Gorton Studios we take pride in our ability to marry great design and rock-solid technology to deliver fantastic results for our clients. What some of you may not know is that we also play a big role in the open source community that builds the technologies we use. As a matter of fact, back in 2007 Ronan built one of the most popular Drupal modules,
Backup and Migrate
, which is used by more than 300,000 websites today. And in 2012 we turned that into an online service,
NodeSquirrel
, in order to make it even easier to make cloud backups of your website. It is with great pleasure that we announce today that NodeSquirrel has been acquired by the leading cloud platform for Drupal websites,
Pantheon
!
When I started Gorton Studios almost 15 years ago, I knew that I wanted to do things differently. We became the proverbial basement startup; long on ideas and big on young, energetic talent. Over the years we have beat out some of the world's best agencies to win clients based on our vision, creativity and ingenuity. And our team has been together for a long time; some of us for more than 10 years. We have grown up, gotten married, had children and built a strong business together. We're not just an incredible team but also an extended family and that closeness has contributed to our success. Together, we've built an agency that proves that the little company that could, really can.
Having said all this, it is also with great pride that we announce that Ronan and I will be leaving Gorton Studios and joining Pantheon. We have known the folks at Pantheon for many years. They've been with us in the Drupal space for a long time and their story is remarkably similar to ours. Pantheon also started as a web agency and developed their platform in order to better serve their clients. They soon realized they were onto something, spun out that platform and now run some of the largest websites in the world. As we started to think about NodeSquirrel's future more and more, I thought of our friends at Pantheon, looking for advice on our next steps. After a few conversations with
Zack Rosen
, Pantheon's CEO, it became obvious to both of us that we shared a vision for the possibilities before us. The combination of these two platforms will make some exciting things possible and we are thrilled to join the team and make those visions become reality!
But we aren't going that far away. While we are joining the Pantheon team we are staying here in Minneapolis with families and friends. And, as a matter of fact, Zack is a huge cyclist so he has a special place in his heart for the Twin Cities. We are fortunate to announce that we are also opening Pantheon's second office right here in town!
Of course, the incredible Gorton Studios team will be here and continue to excel at working with our partners. There is a hint of bittersweet in all of this for me but I am excited to see the great road ahead for Gorton Studios and I will be cheering it all the way. I fully expect to see Gorton Studios grow and prosper as I step back and I know the people we have are completely capable of making that happen. Indeed, my willingness to even consider this move was only possible because I started to realize about a year ago that my team hasn't needed me for quite some time. (In hindsight, I was pretty overdue in realizing that, but I did get it eventually.)
I expect there will be a rebranding at Gorton Studios at some point in time (after all, that wasn't a terribly creative name to start with), but I know the combination of superb results, amazing people and fantastic client relationships will continue long into the future. I am also happy that I won't be going too far. Having friends and colleagues like the talented folks at Gorton Studios isn't something you just walk away from. The transition will take some time, but even after that's done, don't be surprised if you occasionally see me around the office while they keep doing amazing things for their clients.
I have learned a lot from my coworkers, clients and friends here over these years. If there is one thing I take away, it is the knowledge that good, smart people can make amazing things happen. I'm taking this lesson with me as I join Pantheon and I know it is going to be an exciting journey.
It's going to be a bright future for all of us. I'm excited to step into it!
Drew Gorton
Founder and CEO Emeritus, Gorton Studios
Director, Community and Agency Outreach, Pantheon